| am Dylan.
Dylan Wilder Quinn (they/he) believes closeness is necessary to dismantle oppression. Their combination of life experiences as a childhood abuse survivor and holding both oppressed and oppressor identities informs their liberation work.
They believe that undoing oppression and allyship can be deeply trauma healing for both ourselves and others.
How? By creating communities of support and strategy. By focusing on the body.
They dream of a world where we are healing our trauma faster than we are creating new wounds.
Systemic, community, and personal change is necessary for this to happen.
They are passionate about working with cisgender people to more fully hear and hold transgender people's stories, and building all people's resilience for systemic change. They founded TransLiterate in 2015 and TransIntimate in 2020, to build resilience and connection among trans folks and connection and skill-building for cisgender people who want to be close to transgender people and fight for our liberation.
Dylan mentors trans and nonbinary people to survive oppression, build capacity for social justice, see their own greatness and bring their work into the world.
They are a part of a Black-led team called
Holistic Resistance
, founded by Aaron Johnson and Porsha Beed, focused on lifting up People of Color and supporting white people who want to learn to undo their racism. They are honored that Holistic Resistance is such a deeply intersectional organization.
As a mental health professional working with and teaching gender diverse clients and students, I came to my work with Dylan with the sense that I was missing something. I didn't know what I didn't know. As a white, cisgender, heterosexual, able-bodied woman, I knew that I had some gaps, wanted some help to see more clearly, and ultimately avoid unintentionally causing harm and pain in my personal and professional relationships. After sessions with Dylan, I feel more spaciousness in my understanding of self and others in this way. Dylan helps me not only shift perspectives but paradigms so that I can more confidently connect with others who experience the world from a different place than I do.


Dylan has specifically helped me work more competently with clients who are in the process of questioning, exploring, expanding, better understanding their gender identities, sexual orientation, and trauma. Dylan has helped me slow down, think through, and better understand my clients in a more systemic, multifaceted, and holistic way. They have also allowed me the space and time to freely process through some of my own emotional reactions, responses, and internalized "isms". Overall, I feel much more confident in my work as a mental health professional knowing that I have the continual support of Dylan to guide, support and kindly challenge me to grow and learn alongside my clients.
Laura Durkin MA LMFT
Working with Dylan has been a truly life-altering experience for me. Their ability to hold space, listen, share and dig from a deep well of compassion makes for such a nourishing environment for connection and growth. Their honesty and care is palpable. Every single call and workshop that I have done with Dylan springboards so much important processing/dialogue during and after the call as to all that I can be doing to peel back the layers of my own cishet white able-bodied privilege…. connecting on the ways in which systems of oppression function and how important and necessary it is for cis folx like myself to slow down, notice, feel, pay attention, and most importantly, to listen. Thank you, Dylan for teaching me that the learning and growing will never end and doing so in such a nurturing and heartfelt way.
- Mandy Fer, Sway Wild
Every time I work with Dylan, they are here, present, and engaged with me. Even on Zoom I feel deeply connected and that is saying a lot. But here's where Dylan is in a different class of counselor: empathy. I witness this in their listening, their visible emotions and truly feeling me. It is quite amazing to witness and experience the love that is flowing--even over the internet. I feel so cared for and held. It isn't often that I personally share and emote with others--because I sadly, and rarely, feel received in America. Being with Dylan in any medium is such a gift for my well-being and feeling good about myself.
- Jonathan, Parent of a Gender Expansive kid
Honoring My Teachers
I did not get here alone. I would not have the lenses that I have without some amazing people and organizations to support me and help me grow.
Part of a Larger Movement
I am grateful to be on a team that is working to end oppression starting with racism, focused on relationship, trauma healing, and systemic change.
Articles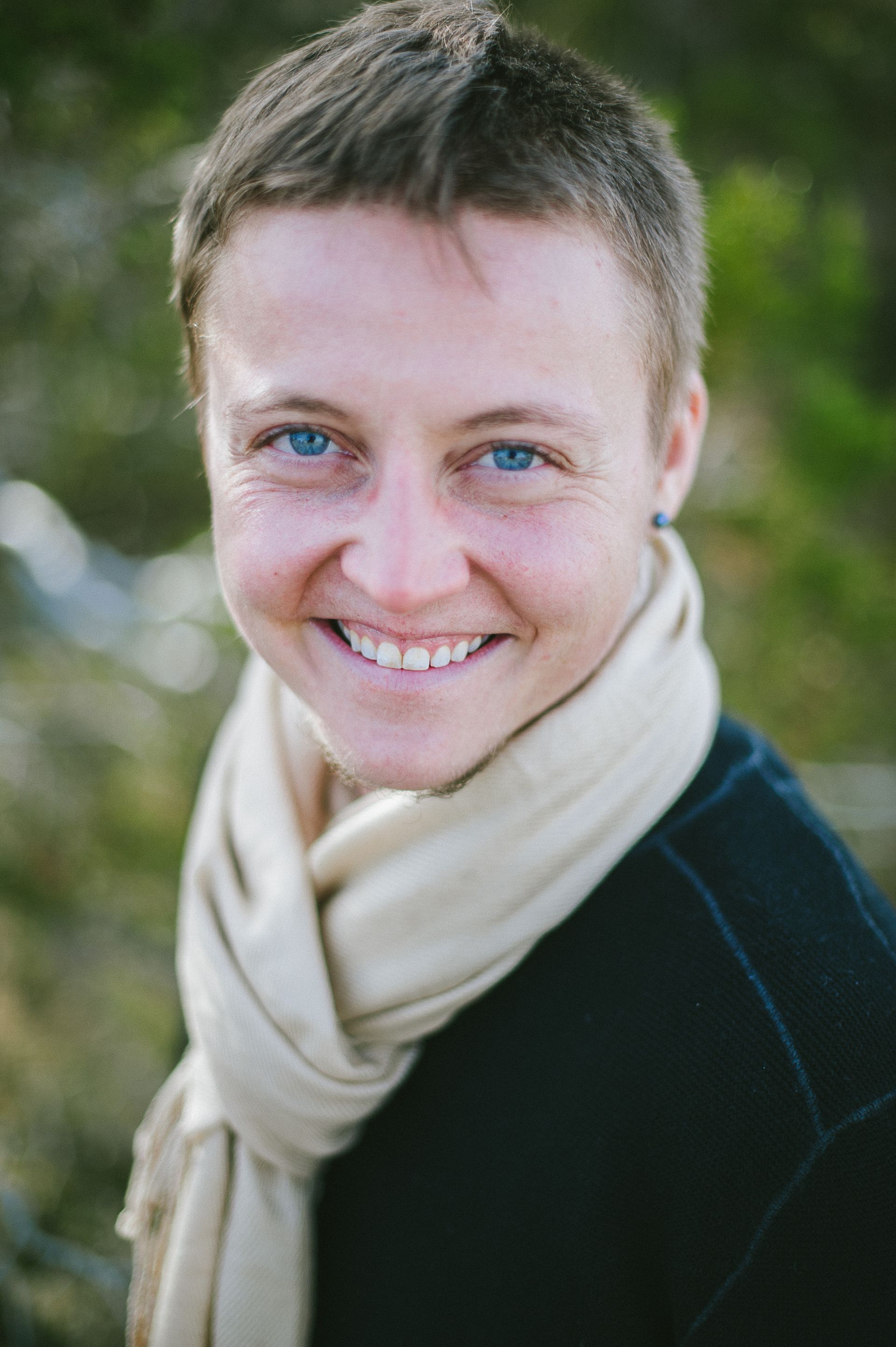 TransIntimate
Getting close to trans people beyond bathrooms and pronouns.
Culture Shift
Conversations across identities: with Aaron Johnson and Dylan Wilder Quinn
Years Of Teaching About Gender
5
Years in Education Fields
17
"I want to know you. I want to know your story. Who do you feel closest to in your life? Who can hold you? What drives you to create a different world?"
Dylan Wilder QUinn
Created with